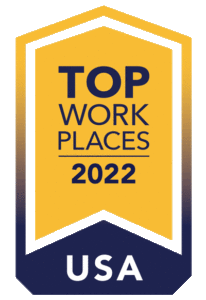 About Jim Shorkey Auto Group:
Jim Shorkey Auto Group has been in business since 1974. Family owned and operated, the Shorkey Family is actively involved in not only the business operations, but the culture of the Auto Group as well. We sell and service a wide range of brand new and preowned vehicles, all across Pennsylvania and Ohio. During our day to day functions, we operate under our mission statement "Love the Customer, Love the Team, Keep it Very Very Very Humble!!!" If you are looking for a career your way, look no further! Jim Shorkey Auto Group has you covered!
Entry Level Positions
This includes Receptionist, Washbay Attendant, Service/Sales Appointment Coordinators, Lot Attendants, Detail Specialist, Porters, or Drivers.

WHAT DO WE DO:
Looking for a great place to start? This is it! These positions include anything from answering and receiving phone calls, scheduling appointments for our sales team or service teams, washing/cleaning all of our new or preowned vehicles, organizing our lots, and driving to locations to complete functions. These positions are the highest promoted position in the company!

Administrative
This includes administrative positions in our Title Office, Accounting Office, Finance Administrative Positions, as well as Warranty Administrative Positions.

WHAT DO WE DO:
The administrative positions include completing paperwork for all new/used car sales with any necessary parties. It may also include balancing or reconciling any accounts and completing any service warranty requests. Strong computer skills are a plus in these positions. No experience? We have onsite training for each position!

Technician/Diesel Technician
WHAT DO WE DO:
This position includes completing the necessary repairs, customer pay or warranty work, to any vehicles. Certifications are required for all technician positions.

Diesel Specialty is available at our Commercial, Chrysler Dodge Jeep Ram, and Ford locations. Don't have your certifications? Don't Worry, we have training and onsite
internships to help get you started.
TAKE YOUR NEXT S.T.E.P and enter our S.T.E.P program (Shorkey Technician Education Program). Whether you are taking your first step to a Technician's career path or taking your next step in our program, we have the program to get you down the technician career path. With earning potential reaching the 6 figure range, we can take the right individuals and get them into our program. If you were to enter our program, we will teach/train you, earn your state and emission certifications, get factory trained, and then hired to work in one of our manufacturer's rooftops.

Body Shop Specialist
WHAT DO WE DO:
This position includes painting, spraying, repairing any damaged vehicles. This position also includes the tearing down, and re assembly of a vehicle. Don't have any experience, but want to learn? No problem, we do in house training for all Body Shop Positions!

Sales Consultant
WHAT DO WE DO:
This position includes greeting customers, walking thru inventory to find the best vehicle that meets their needs, and working to find the best payment for them. Sales Associates also work to drive traffic via phone calls and internet leads. Onsite testing and certifications for brands are provided. Sales License will be required to obtain after employment. No experience Necessary, we work to build a strong sales team with onsite sales process training as well!

Service Consultant
WHAT DO WE DO:
This position includes greeting customers when arriving for their service departments. Walk them thru the necessary steps to complete their repair, or routine maintenance on their vehicle during their appointment. Managing the work flow thru the shop with the technicians, while making sure that each customers vehicle is complete during the time allotted. This position also includes managing all phone calls that come thru the service department, ensuring that each customer gets taken care of as quickly as possible.

Management
This may include Sales Manager, General Sales Manager, Finance Manager, Service Manager, and Service BDC Manager.
WHAT DO WE DO:
This position includes managing a team of people within one of the dealerships to ensure that that function get complete, our teams are running smoothly, and all of our customers are being taken care of. Management also makes sure that each team member is functioning to their top performance and addressing any issues that may arise.
Love the Customer, Love the Team, Keep it Very Very Very Humble!!!